P7H are Directors for the Day!
P7H are Directors for the Day!
14 February 2017 (by hhamilton344)
Mrs Hamilton's Class recently made movie trailers.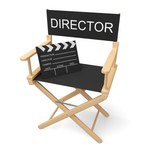 P7H had a fantastic day learning film techniques and making movie trailers recently. This was made available by Cinemagic and we were grateful to have Sean from Cinemagic here to help. Orlaith, from the AMMA Centre, taught the children many tricks and techniques to improve their filming skills and all produced fantastic work. See what you think by watching the movies below!